Mickey Bones Hanging Out With His Pals The Boogaloo Swamis


Here's what music critic Brett Milano says about Mickey Bones in the Boston Phoenix;

Probably a short list of rules for musicians who want to play authentic New Orleans sounds. First, you oughta be funky. You should eat a mess of crawfish and have your Professor Longhair down pat. Most of all you shouldn't come from Cambridge, Massachusetts.

Drummer/bandleader Mickey Bones has broken that last rule, but he's been behind most of the home grown bands who've played Crescent City music with any degree of credibility - starting with the Boogaloo Swamis whom he founded in the early 80's. Currently he leads no fewer than five bands, four of which make their recorded debut on the just-released Swamptone Sampler (on the Swamptone label, which Bones and his musical partner Joe Pete Wetherbee run from deep in the bayous of West Somerville).

Over coffee at the Middle East last week, Bones explained the real secret of of being a Louisiana-flavored drummer. "I call it the slop factor." he said. "You keep a steady beat and throw in these little rolls, (flams and) what they call ruffs. It's also knowing where the (music) came from; a lot of the New Orleans sound comes from the combination of West African beats and European melodies. Before I went to New Orleans, I was thinking too much about speed, putting that before the groove. Down there you learn that being fast doesn't mean it's groovy. I think the humidity makes people play that way. You don't learn it; you're forced into it by the weather conditions."

Bones learned his slop from the source, having temporarily moved to New Orleans in 1989 and spent two years commuting between jazz bands in the French Quarter and R+B acts uptown. During days he played street corners in the Quarter, and he saw an approach to live music that one doesn't find at home. "I was playing blues on Royal Street with a guy named Augie Jr., and thats where I learned how to work the street if you're gonna play. You have to get right in peoples faces and get them to put money in the box. I mean, Augie used to chase people down the street if they hadn't put anything in the box. One time a transient street guy was trying to play flute with the band. The first time Augie told him not to do it; the second time he smashed his head against a fire hydrant. Fortunately the guy didn't die and Augie didn't get arrested."

Leading bands in Boston is presumably a more mellow gig. There's a wide variety of music on Bone's sampler CD. The Hot Tamale Brass Band do a high spirited take on Fats Domino's "I'm Walkin' " and an original "New Cambridge March". Sticky Chicken are the oddest entry; they do unlikely versions of American folk songs (their version of "Buffalo Gals" is almost as weird as Malcolm Mclaren's hip-hop version a couple of years back). "That's my inspirational band," Bones says. "I'm attempting to bring this to schools and direct it to the unsuspecting children - giving them the traditional songs they hate so much, but with new verve and different beats."

NOTABLE BANDS MICKEY BONES HAS OPENED UP FOR;

ROCK;
Morphine, Willie Alexander, "Members of the Doors" , Devo, Treat Her Right, the Del Feugos, Violent Femmes, the Village People
and G - Love

BLUES AND AMERICAN ROOTS MUSIC;
Dr. John, Aaron Neville, John Fogerty, Los Lobos, Roomfull of Blues, Guitar Junior, Billy Joe Shaver, Johnny Copeland, Debbie Davies, Hubert Sumlin, Clifton Chenier, Boozoo Chavis,
C. J.Chenier, Buckwheat Zydeco, Evan Jones and the H - Bombs,
Sleepy Labeef, The Paladins, The Tailgators,
Steve Riley and the Mamou Playboys and George Thorogood and The Destroyers
*** George Thorogood has recorded one of Mickey's original songs called "Twenty Dollar Gig" on George's "Dirty Dozen" album in 2010***

TRADITIONAL AND NEW FOLK;
Townes Van Zant, David Bromberg, Richard Thompson, Roy Bookbinder,
the Phister Sisters, Michael Hurley, Ed's Redeeming Qualities

REGGAE;
Black Uhuru with Sly and Robbie

PLAYED DRUMS LIVE FOR;
Bo Diddley, Rick Danko (from The Band), Pine Top Perkins, Van Walls (Aretha Franklin's piano player), Kenny Neal, D.L. Manard (the Cajun Hank Williams), Catie Curtis

PLAYED DRUMS IN NEW ORLEANS WITH;
Little Queenie, John Mooney, Wayne Bennett and Bryan Lee

MICKEY HAS RECORDED ON THESE RECORD LABELS;
Shanachee, Green Linen, Philo, Flying Fish, Rounder, Dreamworks,
and Tone Cool

HE HAS RECORDED WITH;
Mark Sandman, Morphine, Chris Bellew (Presidents of United States), Jill Sobule, Jim Kweskin,
The Breeders (demos), Danny Kootch (from early James Taylor fame),
Bob Franke, Michael Hurley, Birdsongs of the Mesozoic,
Johnny Hoy and the Bluefish, Four Piece Suit, Jimmy Ryan and Wooden Leg,
David Maxwell, David Lindley (demos), Boogaloo Swamis
and the Screaming Coyotes

MICKEY BONES HAS TOURED EUROPE;
Twenty-Eight Sold Out Shows in Germany and Austria
Thirty-Three crazy bar gigs in France
Twelve great festival shows in Norway and Sweden

MICKEY BONES HAS APPEARED IN TWO MAJOR MOTION PICTURES AS AN EXTRA;
JFK - Oliver Stone. He was in a scene with Kevin Bacon, Tommy Lee Jones and Joe Pesci

The 2004 Version of Fever Pitch as the drummer for the Hot Tamale Brass Band at Fenway Park ** they also used one of our songs in the movie

Hear more Mickey Bones music!

If the web site music is still playing turn off the player in the top left hand corner, then operate the player below




---
Mickey Bones and his pals the Boogaloo Swamis



Mickey Bones was the first one to make Cajun and Zydeco music a big hit in Boston Massachusetts. He formed The Boogaloo Swamis in 1984 when he was 28 years old. The band won the Boston Music Awards four years in a row.

Mickey Bones has played shows with Boozoo Chavis (four times!), Buckwheat Zydeco (five times!), Queen Ida (two times!), C.J. Chenier (three times!), Clifton Chenier, Terrance Simian, Rockin' Sidney, Steve Riley, Balfour Toujours, The Basin Brothers, he played drums for D. L. Manard, and opened for other major Cajun and Zydeco artists.


He has supplied the dance band at the Cajun and Bluegrass Festival Dance Tent (now called the Rhythm and Roots Festival) and held his own dance every week at Johnny D's in Somerville Ma. for four years.


While living in New Orleans, he played at the Jazz Heritage Festival in 1990 and 1991, and while he was living there he played at Tippitina's frequently, as well as other local hot spots like the Maple Leaf, the Holwlin' Wolf, the Muddy Waters, Cafe Brazil, Carrolton Station, the Rock 'N' Bowl, the Absinthe House, the list goes on and on. With so much musical experience you know he's ready to entertain your crowd !!


"The Boogaloo Swamis planted their roots in the rich diversity of the Louisiana bayou. Now their blend of Cajun and Zydeco music has the critics raving and the audiences dancing till they drop".


"The Boogaloo Swamis are Boston's premier party band. Over twenty-three years ago, they brought New Orleans music to New England and kept it here".


"Like a walk down Bourbon Street, the Swamis' music is a melting pot of sounds as the band continues to make wonderful bayou-infused music".


"When the Boogaloo Swamis are playing, the audience comes along for the party".


"The Boogaloo Swamis combine their rhythmic Cajun and Zydeco music with Rockabilly, Tex Mex, Blues and original tunes for a "hot" musical gumbo. Four-time winners of Boston Music Awards' "Outstanding World Music Act," the Boogaloo Swamis, true to their roots, create a party wherever they perform".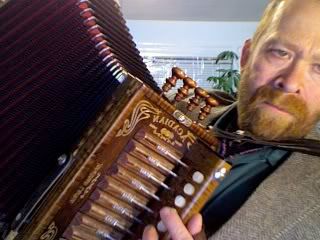 "One of the Northeast regionís favorite dance bands, the Boston-based Boogaloo Swamis have been playing their unique blend of New Orleans influenced Rhythm and Blues for the past twenty-three years with five recordings and four Boston Music Awards to their credit".

"When that driving beat starts up, every room turns into Mardi Gras -- a joyful reunion of clapping, jumping, swinging people who are having the time of their lives. With their unique, mix of traditional Creole and Cajun elements along with the contemporary sounds of blues, funk and Afro-beat, the Boogaloo Swamis are taking the Zydeco tradition into the future, and making friends everywhere they go".





"A beautiful combination of soulful Cajun and Zydeco rhythms with just a touch of blues and gospel thrown in for good measure. Whether your at home cookin' up some Jambalaya or hosting an all out Bayou Bash, the Boogaloo Swamis are just the ingredient you'll need to heat thing up".





Listen To The Four Boogaloo Swamis Songs On This Player

If the site music is still playing turn off the player in the top left hand corner, then operate the player below


Click here to view the Boogaloo Swamis web site
Click here to contact the Boogaloo Swamis
---
Check out Mickey Bones drumming with the Hot Tamale Brass Band
Mickey really knows how to lay down that second line rhythm with a strong groove that just won't let you go! New Orleans music has been a favorite of Mickey's for over twenty years and he still gives it that spark of life. Hard hitting funky second line rhythms and earnest traditional New Orleans jazz is what the Hot Tamales are all about.

Although Mickey Bones has been the leader and drummer of the Hot Tamale Brass Band for the past fifteen years it has not been without help. The band has excellent charts for Mickey's favorite songs. The charts have been written by outstanding horn players such as Timo Shanko, Scott Shetler and Gordon Beadlle alias Sax Gordon.

*Boston First Night Wrote;
Dear Mickey, Thank you so much for all your efforts and help with the First night 25th Birthday Celebration in Copley Square. Everyone had a fabulous time and our board of directors along with the visiting First Night cities called it a great success. Much of the praise belongs to you and the Hot Tamale Brass Band. You guys were the hit of the party-kept everybody dancing and the festivities hopping! Once again THANK YOU from all of us at First Night. Talk to you soon.
Gina Mullen-Production (former) Director for Boston First Night

*BOSTON PHOENIX, Brett Milano wrote on Billy Ruane's 35th Birthday Bash at three clubs simultaneously, T.T The Bears, The Middle East and Green Street Grill;
On Tuesday, you had to keep moving, through hallways that got crowded all the time, to catch the alternating 20-minute sets at T.T.'s and both levels of the Middle East(and sometimes the music moved with you, as the Hot Tamale Brass Band paraded through the clubs New Orleans style, adding a surreal element to the proceedings).

*BOSTON GLOBE, David Wildman wrote;
One of the most important lessons that Mickey Bones of the Hot Tamale Brass Band has learned in his years of show business he learned the hard way; If your group is performing in a parade with the Ringling Brothers elephants, you should never let them put you between the elephants and the food." Bones recounted;"The parade organizers said,'When we give you the signal, you start marching in front of the elephants and start playing.' But they were running them along at a pretty good clip, and in front of us was the cornbread and the water, that was what the elephants wanted. No one told us we were going to have to run for our lives. I turned around and saw this three-story-tall elephant coming at me"



Listen To The Hot Tamale Brass Band On The Player Below


If the site music is still playing turn off the player in the top left hand corner, then operate the player below






---
Spitwhitle featuring Mickey Bones

Hello, We Are Spitwhistle. We play Americana, Yes Depression, and Crappalachian Mountain music.
Yes this is another Mickey Bones project. Mickey does most of his gigging playing Louisiana music in New England - go figure.


He started Spitwhistle when when he was living in Somerville MA.. He had just rented a small but beautiful home with a huge yard full of fruit trees, grapevines, nice fully matured fir trees, a gazebo and two cat houses (one built like a schoolhouse and one like a church) for the many wild cats that came around to the neighborhood. One of the deals in getting this nice house was that he had to feed and water the cats. Mickey then proceeded to rent out all the rooms in the house and live in the basement so he could live there for, as Mickey says, 25 cents an hour.


Mickey was not experienced as a songwriter and had never played any of these instruments before writing these songs. After five rehearsals all but two of the four people Mickey had asked to join the band had left in disgust over the lack of ability that he was showing on the dulcimer, ukulele, Hawaiian steel guitar, banjo and pennywhistle.
The drummer needed to play more because she was new at it, so she was willing to play. The upright bassist was married to her, so he stayed too. Unfortunately they broke up four months later and with their marriage, so went the band.


Mickey Bones kept at it, and after some music lessons, called on a couple of old friends who were a little more sympathetic to his cause.
Rehearsals started in earnest and in six months Spitwhistle added a lead fiddle player and a trumpet player. Mickey by this time had the opportunity to rent a cheaper apartment with more rooms, in a more vibrant neighborhood, kicked out his awful roommates and past the old house and stray cat care over to his recently exed-girlfriend, who couldn't seem to remember to take her Prozac (bye-bye). His new digs were great, he built two walls, made two new bedrooms, creating a total of four. He quickly rented out three to much cooler people than in the last place, sound proofed his room and started having rehearsals with all sorts of groups, including Spitwhistle. With the line up solidified and Mickey not doing too badly on his new instruments, they decided to take these sixteen songs into the studio.

Mickey Bones - Banjo, Ukulele, Appalachian Dulcimer, Second Fiddle, Hawaiian Steel Guitar, Fake Bongos, Songs and Vocals

Brian Rost - Acoustic Bass

Emily Jackson - Drumset

Daniel Kellar - Lead Fiddle

Keiichi Hashimoto - Trumpet and Flugelhorn




Listen to Spitwhistle there are 2 songs on the player below


*




Visit Spitwhistle At Myspace
---
---